Custom Getaways Trip Package
Paris Finish
Want to experience the best of our 2020 Paris Finish Trips?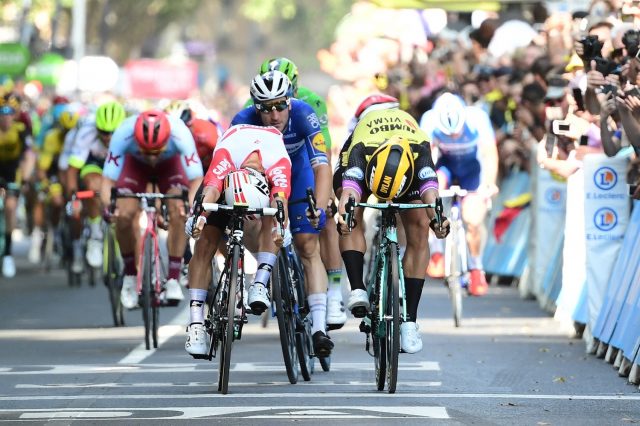 Package Description
Our Paris Finish VIP passes are a great way to experience the atmosphere of Paris during the Tour de France final stage. Options range from luxury venues with great food and drink to grandstands on the Champs Élysées. All of these venues allow you to see the racers pass 8 times right in front of you!
We provide a range of options on the Champs Élysées for you to witness the final stage of the Tour de France and the pageantry that accompanies it. We have 3 options to choose from in Paris:  1. La Terrasse hospitality tent  2. Izoard hospitality venue  3. Grand Palais grand stands.  Please click "trip itinerary" tab to see the descriptions and pricing for each venue.
Join us in experiencing some of the best seats on the course!
Our 2020 Paris Finish Trips
Book Now
Trip Highlights
Witness the Grand Finale in Paris in privileged locations
Pick-Up - Drop-off -
Quick Info
Close
Book Now
Trip Highlights
View the race finish in VIP grandstand seating on the Champs Élysées
Sunset dinner cruise on the River Seine
Pick-Up - Drop-off -
Quick Info
Close
Book Now
Trip Highlights
4-star hotel steps away from the Arc de Triomphe
View the race finish in a catered venue at the base of the Champs Élysées
Sunset dinner cruise on the River Seine
Pick-Up - Drop-off -
Quick Info
Close